Доповідачі
Urbex History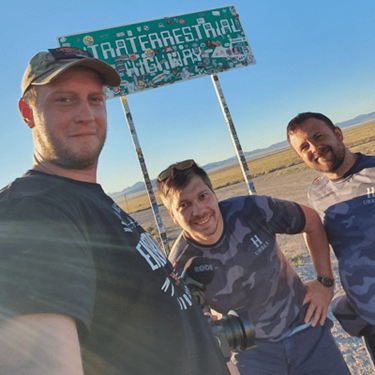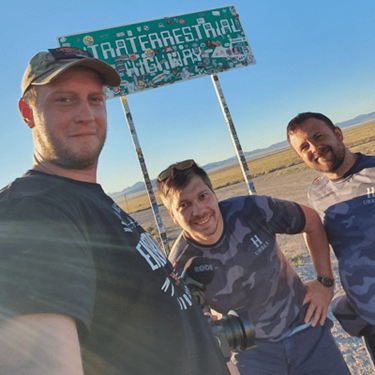 Urbex History
We are three friends who enter places that are not allowed :) together we create the Urbex History team!
On our YouTube channel, we take you on a fascinating journey through places that were once bustling with life but now lie abandoned, yet still preserving their spiritual and historical value. Join us as we uncover the hidden history within the corners of these deserted locations. You can already get a glimpse of the history by visiting our channel - https://www.youtube.com/@UrbexHistory.
Przemysław Kossakowski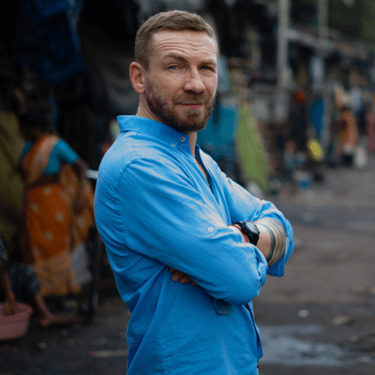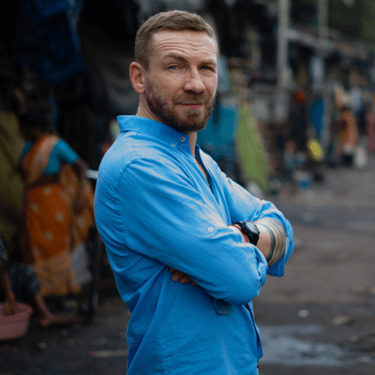 Przemysław Kossakowski
Author of books, television pensioner, celebrity in exile and aspiring art therapist.
For the last decade he has been working for TTV, where he co-created and hosted programs showing non-obvious fragments of reality. The most famous are "The Sixth Sense" dealing with topics related to alternative medicine and folk magic, "Initiation" describing the understanding of masculinity and initiation practices of other cultures, and "Down the Road" a program whose heroes were people with Down syndrome. In April 2022, he announced the suspension of his media activity and settled in the Zamość region, where he co-creates Arterytorium, a friendly place for people with intellectual disabilities. He studies at the Academy of Special Pedagogy. Maria Grzegorzewska in Warsaw. Author of two books "On the border of the senses" and "Minor inattention and other stories".
Karol Wójcicki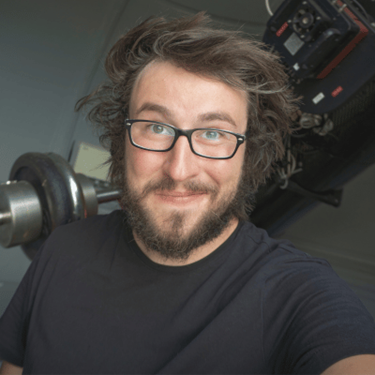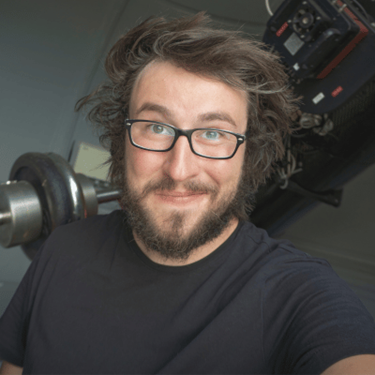 Karol Wójcicki
Enthusiast and photographer of the night sky, promoter of astronomy, science journalist. Creator of the largest astronomical fanpage in Poland "With your head in the stars" on Facebook.
He travels the whole world in pursuit of solar eclipses, and spends two months of the year above the Arctic Circle hunting the northern lights. At the same time, from the home observatory, he brings the universe closer to over two hundred thousand people who follow him online. He made a way of life out of infecting others with his astronomical passion. He has organized some of the world's largest collaborative observations of the night sky and many other popular science events. Frequent guest of television and radio programs. He hosted popular science programs on Discovery Science and TVN Turbo. Over the years, he has been associated with numerous planetariums and science centers throughout Poland. Currently, he reveals the secrets of the Arctic to others during expeditions to observe the Northern Lights. Winner of the Science Popularizer 2015 award granted by the Ministry of Science and Higher Education and the Polish Press Agency.
Akiharu Idols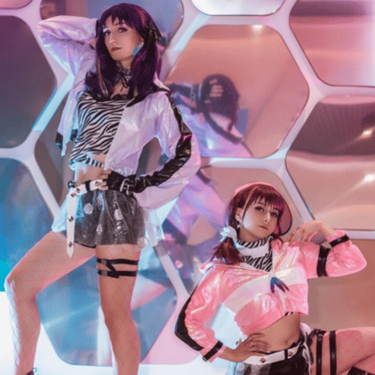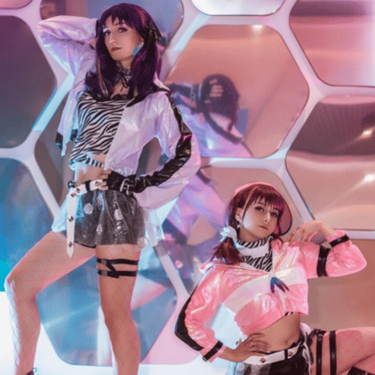 Akiharu Idols
Especially for all manga and anime enthusiasts, and especially for fans of idols on the stage, the members of the Akiharu group - Uru and Aura - will make an appearance!
Akiharu is a cosplay and dance group that pays full tribute to the world of Love Live! Since 2018, they have been creating unforgettable recordings and shining at various pop culture events. Through their passionate activities, they promote the love for the art of dance and cosplay. So, if you take pleasure in any of these elements, their live show is an absolute "must-see"!
Andrzej Pilipiuk
Andrzej Pilipiuk
Andrzej Pilipiuk b. 1974 – already as a child he felt an overwhelming repulsion to school and a tendency to fantasize.
Time spent on homework was regularly wasted reading books. Laziness and making unrealistic dreams meant that he did not get any sensible profession and now he has to live on 500+ collected for his offspring and writing fantasy. We're displaying him at the convention as a deterrent to your children and other young rascals.
Weljar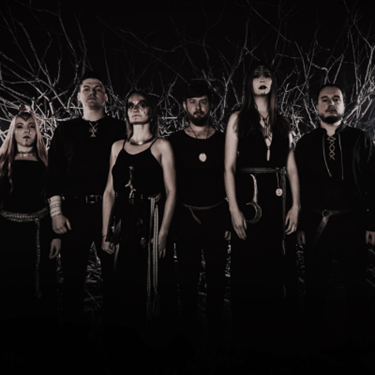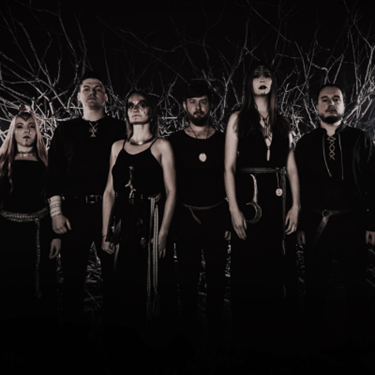 Weljar
Weljar is a project inspired by Slavic times and shamanism, which is full of longing for the closeness of nature and the primordial power inherent in it. We create melancholic music with folk and ambient flavor.
We sang songs as we sowed. We sang songs as we baked bread. We sang songs as we hunted. We sang songs as we celebrated. Songs were sung as we were born and as we were gone. When the day was long and when the night was long. The old songs have been forgotten.
We write new ones.
Michał Gołkowski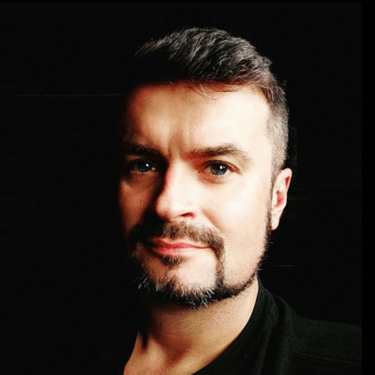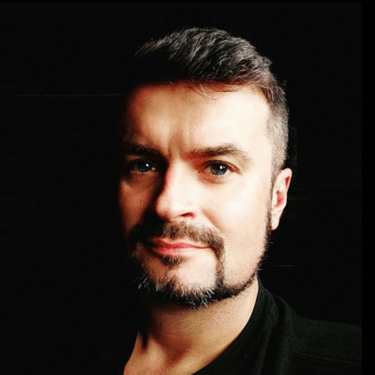 Michał Gołkowski
Michał Gołkowski – year of production 1981, relatively high mileage, but without a history of previous accidents or malfunctions. Four-wheel-drive, turbo boosted, AC and satnav included.
Writer and polyglot. Linguist by educations, simultaneous interpreter by profession, military history and cultural anthropology fan by sheer passion. The quickest pen – or rather, keyboard – of the Polish fantasy and science-fiction arena. His debut was in 2013, and since then he's been literally swarming the publisher with a wholesale of a minimum of three books every year. His ever-expanding range of subjects varies from military topics to psychological thrillers, grotesque, thriller, historical fiction and pure-breed, juicy fantasy. Books are literally dripping down his fingers so fast he can't actually remember how many he's published already. As if that were not enough, for some time he has been involved in the doings of two gamedev companies: Sylen Studio and Red Square Games, dealing in production of RPG, board and video games based upon his ever broadened, deepened and stretched literary universes. Incomparable speaker and panelist, capable of running a flawless, non-repetitive one-hour-long lecture on virtually any subject – be it the formation of criminal organizations in the early post-Soviet era, back to the siege techniques of Ancient Babylon. First owner, original box and manual included, almost mint condition. A bargain, that's what he is!
Agnieszka Hałas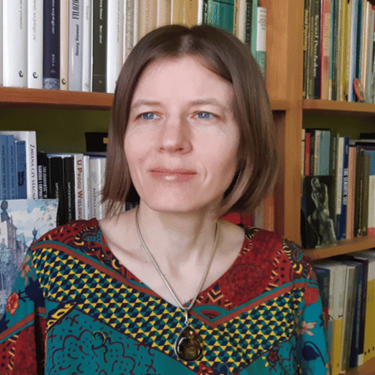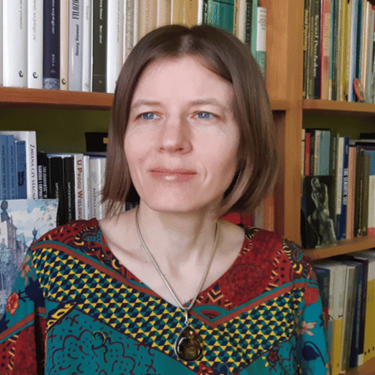 Agnieszka Hałas
Born in 1980, a doctor of biological sciences by education, currently a translator and author of fantasy.
From May 2021, he co-edits (together with Marceli Szpak) the foreign prose section of Nowa Fantastyka. She belongs to the Association of Literary Translators and to the female literary group Harda Horda. She wrote: the novel series Teatr snakes (its fifth and last volume, Czerń does not forget, received the Janusz A. Zajdel Award in 2021), numerous short stories (three of them can be found in the anthologies Harda Horda, Harde Baśnie and Other Heavens, published by Wydawnictwo SQN), short story collections Between the Abyss and the Sea (2004), On the Dark Side (2012) and Crickets in Salt (2023) and the novel Olga and thistles (2016) nominated for the Jerzy Żuławski.
Radek Rak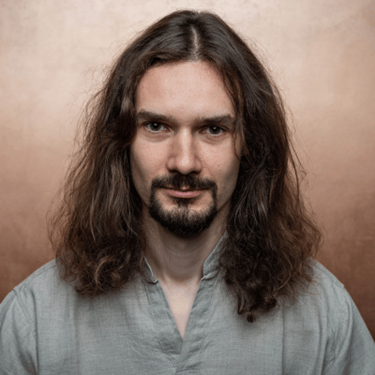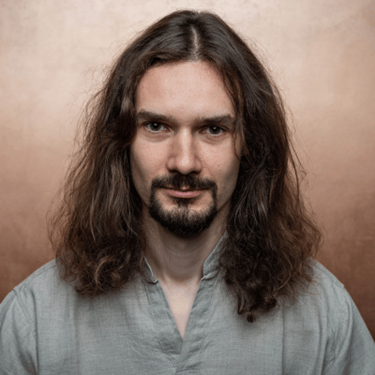 Radek Rak
Writer and veterinarian.
On a daily basis, he deals with being a husband and father. He received the Nike Award, the Janusz A. Zajdel Award, Jerzy Żuławski Award, New Fantasy Award and European Science Fiction Society Award in the Best Written Work of Fiction category. Last year, the first volume of his trilogy "Agla" was published. "Alef", which received the Krakow UNESCO City of Literature Award. Second volume this year.
Marcin Sergiusz Przybyłek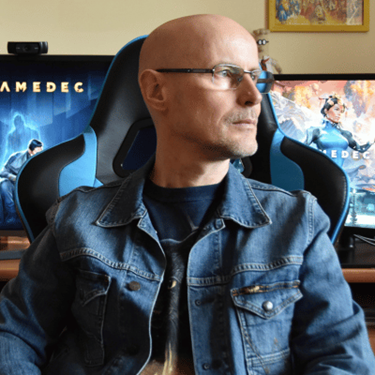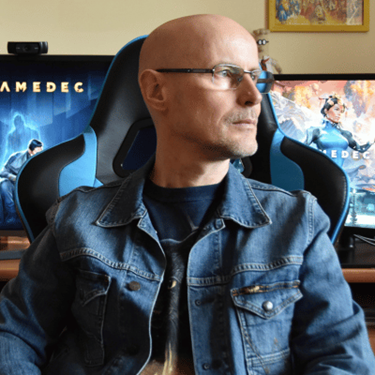 Marcin Sergiusz Przybyłek
Also known as Martin Ann / Martin Ann Drimm, medical doctor, trainer and business consultant, visionary, philosopher.
Author of the science fiction saga "Gamedec", the humorous series "Orzeł Biały", the futuristic crime novel "CEO Slayer" and the moral novel "Symphony of Life". In 2021, an "Gamedec" video game based on his prose was released by Anshar Studios. Pyramid Games has started work on the "CEO Slayer" video game. He realized his acting in the series "19+" (the role of Alex). Interested in the psychological, technological and financial development of humanity, he develops his visions in books, lectures and trainings. For thirty-eight years in a relationship with his wife Anna, with whom they have a twenty-one-year-old daughter, Kalina.
ANDRZEJ ŁASKI
ANDRZEJ ŁASKI
Pencil operator.
Born 1962 in Łosice. Illustrator, co-founder and graphic editor of the literary magazine "FENIX". Author of book illustrations, storyboard artist, author of comics, creator of visualizations of the ludic anti-hero Jakub Wędrowycz. In his few spare moments, a connoisseur of family and social life.
Franciszek Marek Piątkowski "Lędzian"
Franciszek Marek Piątkowski "Lędzian"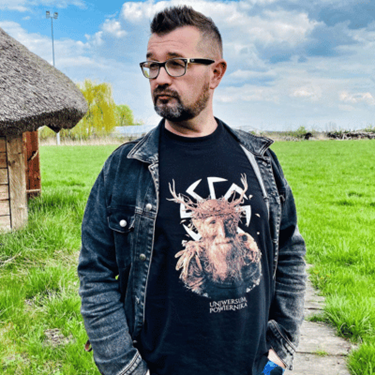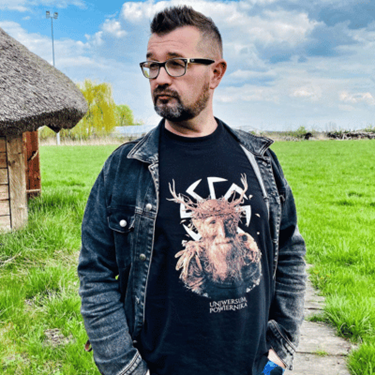 Franciszek Marek Piątkowski "Lędzian"
Franciszek Marek Piątkowski "Lędzian"
Karolina's husband, father of Zuzanna and Zofia, a lawyer by education, a lawyer by profession, a travel and culinary blogger by passion, a Slavic native and a feeder in the Raven's Gniazdo family group in Lublin
Passionate writer and author of a series of novels in the style of Slavic urban fantasy collected under the name of the Trustee Universe, which consists of a series of four novels: "The Trustee", "Seeing", "The Defenders" and "The Chosen" and two collections of stories "The Trustee - Gods and creatures" and "Seers-Gods and Creatures". A lover of all travels, Mediterranean and Latin American climates, seafood and history, with an emphasis on the history of the ancient Slavs. Musically embedded in neo-progrock, power metal and folk and all varieties of the above-mentioned musical styles.
Łukasz Kucharczyk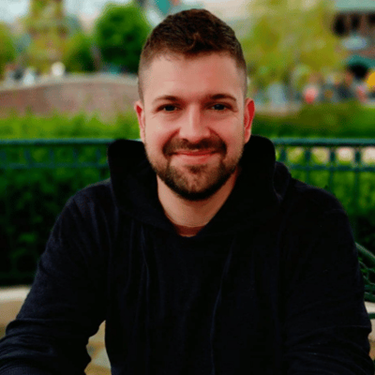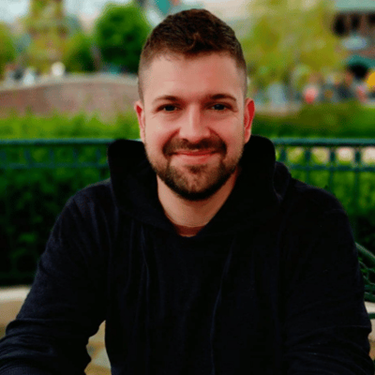 Łukasz Kucharczyk
Doctor of humanities, assistant professor at the Department of Polish Contemporary Literature and Literary Criticism of UKSW.
Author of a scientific monograph entitled The boundaries of the body. Somapoetics in the works of Stanisław Lem and several dozen scientific and literary critical articles dealing with Polish contemporary literature. He conducts classes in Polish contemporary literature, literary criticism, fantasy and science fiction literature, and methodology of teaching Polish as a foreign language. Collaborator of several literary magazines, e.g. "New Books", "New Inscription" and "Topos". Juror in literary competitions. In his research work, he deals with Polish science fiction and fantasy literature as well as Polish literary criticism. He also works as a teacher of Polish as a foreign language. In 2022, he made his debut as a writer with a collection of fantasy stories entitled Grants and dragons. He publishes his stories in anthologies and magazines. Winner of the Chrysalis Award of the European Science Ficton Association for the most promising debuts, nominated for Śląkfa 2023 in the Creator of the Year category, nominated for the Polish Fandom Award. Janusz Zajdel. This year, his book devoted to the work of Jacek Dukaj will be published.
Anna "Cranberry" Nieznaj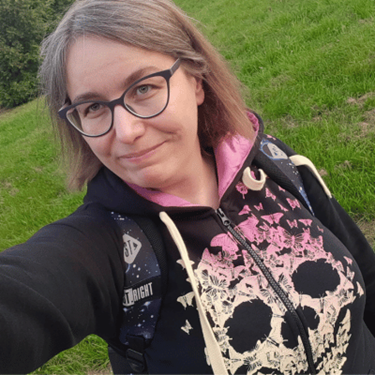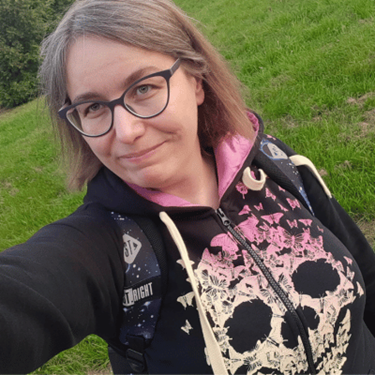 Anna "Cranberry" Nieznaj
Lublin-based fantasy author, reviewer of the Esensja magazine, programmer, mathematician by education.
Born in 1979, married, mother of two children. He belongs to the Harda Horda literary group. As the author of short stories and SF books ("Conditioning Error", "Uncanny Valley"), she participated in the Tomorrownauts 2018 project of "Gazeta Wyborcza". Nominated for the 2021 Prize. Zajdel, Awards them. Parowski and to Śląskfa in the "Creator of the Year" category. From 2022 Dragon of Fandom, which she entered at Eurocon 2000 in Gdynia, dressed as Obi-Wan Kenobi and with a Padawan braid, and the Star Wars phase resulted in kilometers of fanfic, including a full-length novel ("Public Enemy", Esensja).